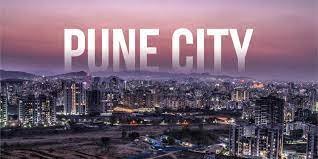 Founded 8 years ago in the vibrant city of Pune, we are a trailblazing web design and development company with a bold vision to redefine the tech industry's landscape. Our journey began with a strong team of talented developers who shared a common goal – to revolutionize the service industry through innovation and empathy.
At Bizmo Technologies, our core fundamentals are rooted in empathy. We believe that understanding our clients' needs from their perspective is essential to delivering exceptional results. We don't just view ourselves as vendors; we aim to become your trusted partner, invested in your success.
Setting world-class delivery standards is ingrained in our DNA. With an unwavering commitment to excellence, we ensure that every project we undertake meets the highest quality benchmarks. No matter the scale or complexity, our experienced team is well-equipped to handle projects of any magnitude.
While we may be a relatively young company, our collective experience runs deep. Our team brings together years of expertise in diverse domains, making us capable of handling any technological challenge that comes our way.
At Bizmo Technologies, we take pride in bridging the gap between creativity and functionality. Our simplistic yet powerful solutions are designed to bring you closer to your clients, helping you unlock new opportunities for business growth.
We invite you to experience the Bizmo difference – a perfect blend of innovation, reliability, and unwavering support. Join us on this transformative journey as we shape the future of the tech industry together. Let's make your vision a reality!